BACK
STEALTH 5
A rather nice pushpull amplifier using odd metal NOS tubes. Some say that the glasstubes are better than metal, but how many metal-amps are around?? And do I like the look of the black metal??!!
The design comes from Mapletree Audio Design, but the components are from local and nonlocal suppliers (chassi is a Hammond, transformers from Audion and the mains transformer a Svebry special made).
Besides I like miniamps. My old Heathkit delivered 7W, whereas this one outputs 5-6W, enough for good slightly high sensitive speakers.
Made a few alterations: adding another set of inputs and an iPod dock (wich was replaced to take my new gen5 iPod) and an input selector. Had some issues wwith the metal tubes and switched the 12A6 to 12A6GT, but they are pretty black too..
SCHEMATICS
PHOTOS
>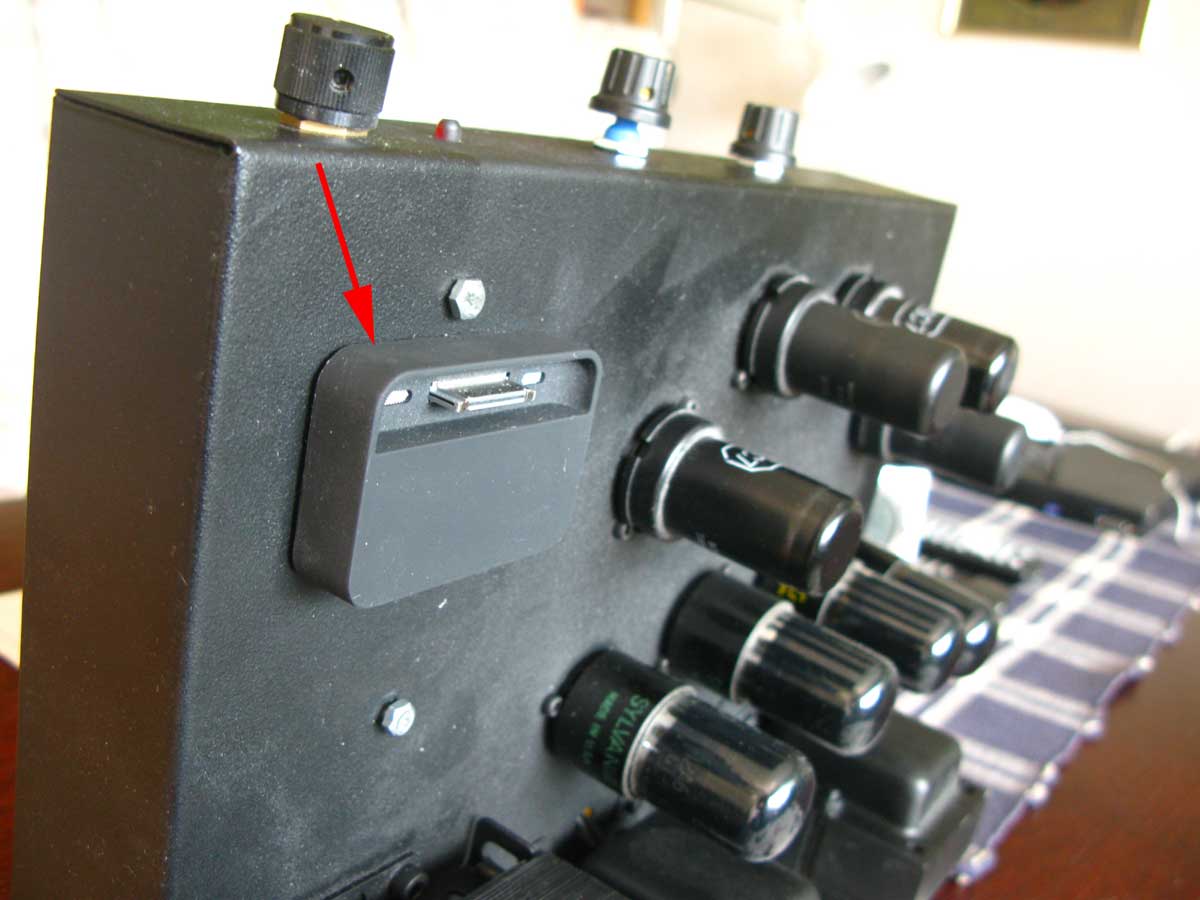 LINKS
Manuals/p>