BACK
OCTAL 6 PREAMPLIFIER
MapleTree Audio Design (MAD) has made some really crazy models where design and groovy look seems to be of importance.

The company often use NOS tubes like metalcanned 12A6 in the Stealth amplifier, and here the 6J5 (single 6SN7) and 6R7.
I tried to build it but have big problems making the amplifier work - too much hum and distorted signal. Suspected problems from the heater supply but I am running the tubes on DC. Another BIG problem is that the 6R5 picks up cellphones, and we have a tower just around the corner. This shit that sneaks its way in everywhere is called electro-smog.
Got the amp up and running. Broke one grid connector on one tube and order new ones but they came in a different shape - explains the odd looking tubes.
My version uses just 4 tubes and should be named Octal 4 ...
SCHEMATICS
PHOTOS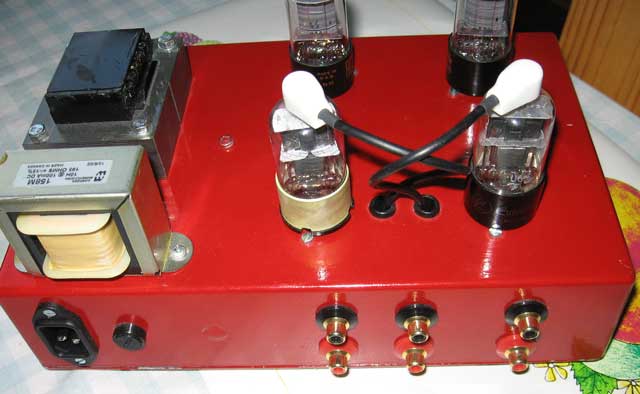 LINKS