BACK
hOnken speakers
I simply love small and cheap projects. Ingvar Kamprad, founder of IKEA, said in his nine commendments that it takes an expert to construct a cheap but hig quality table, whereas any idiot can do the same if they don't have any restrictions regarding costs.
How often don't we see products that oozes super quality but with a price tag that is more scaring than all the zombies in ten episodes of Walking Dead. This rises the question of what (sound) quality really is. If you are allowed to ask for USD 100.000 for a pair speakers, can you say that the quality is higher than that of a USD 100 speaker? Maybe the "sound" is better, but is the a 1000 times better?!
Often, I'd say that things can be good enough, and every tens of % improvement costs more that an arma and a leg. Trying to push the limit furter will cost and cost a lot. This is much what as in my mind when I looking through the various speaker designs. I decided to go for a microFonken and using a 3" HiVi fullrange driver, but using the HiVi driver, I named it hOnken..
The speaker is now used by my oldest son.
SCHEMATICS
PHOTOS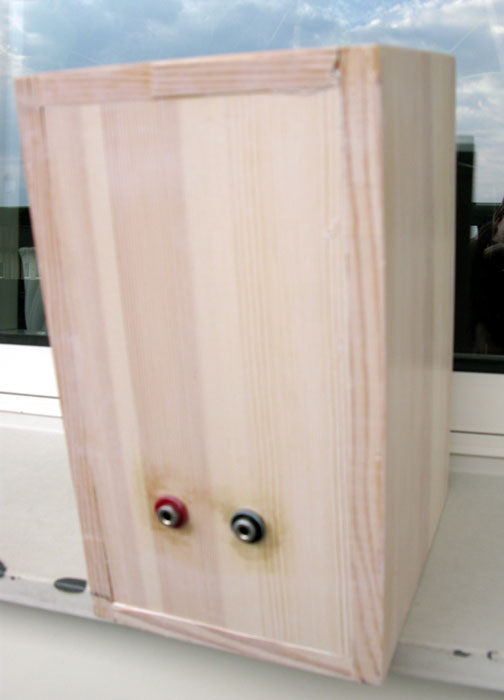 LINKS