BACK
BAMBOO
I've seen this before and also read some critisism. Spherical speaker boxes do strange things to the reflexes inside the "box". But still, I cannot but try this myself.
Bamboo bowl is bought at IKEA, drivers are my favourite HiVi Research (M3n) and a no-name ribbon tweeter from AliExpress. I'm not sure it's exactly the driver I link to.
X-over is simplest simple - a capacitor and a coil. If something else is needed I will adjust.
SCHEMATICS
PHOTOS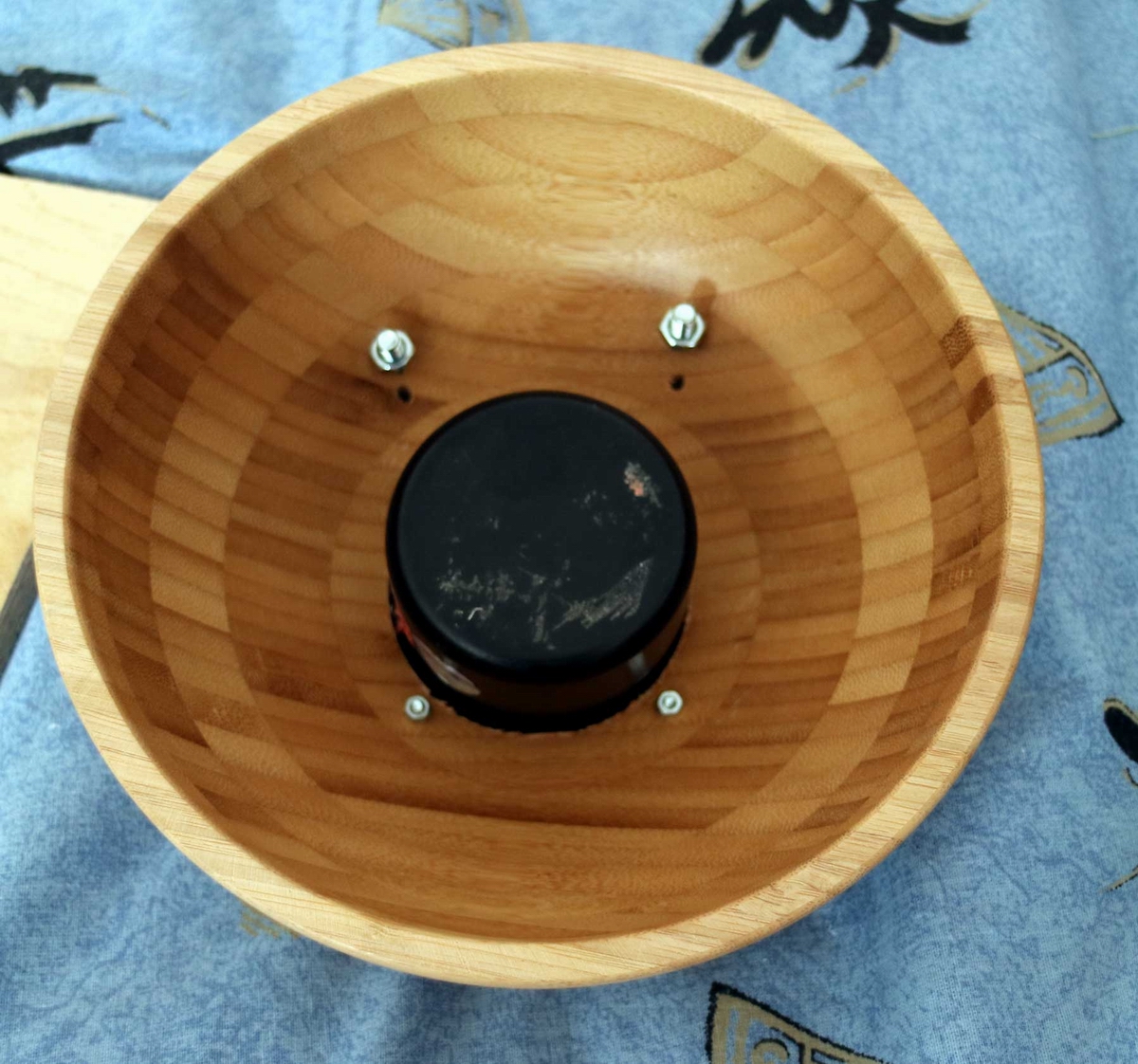 LINKS